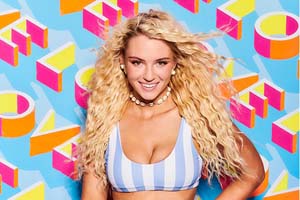 Lucie Donlan
Lucie Donlan is a surfer from Newquay who describes herself as: "different to the usual girls that might go on the show," because she's, "more into sports as well as being glam."
She prefers to hang out with lads rather than ladies and is a self-confessed tomboy.
Lucie, who recently dated ex-Love Island contestant Charlie Frederick, is looking for a sporty guy with: "The typical surfer look - blonde, long hair."
Where was
Lucie Donlan born?



Lucie Donlan was born in Newquay