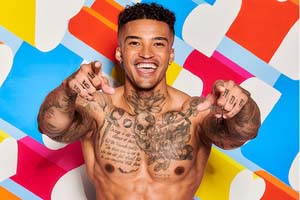 Michael Griffiths
Tattooed Michael Griffiths is a firefighter from Liverpool.
To impress Michael, you'll need to douse yourself in deodorant ASAP, as his immediate turn-off is 'somebody that smells.
Michael's had a turbulent love history, but is looking for someone intelligent, who he can have a good laugh with, and last but not least, a nice bum.
Where was
Michael Griffiths born?



Michael Griffiths was born in Liverpool