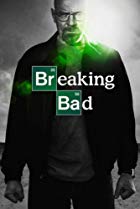 Breaking Bad
Genre: Crime, Drama, Thriller | Released: 2008-2013
A high school chemistry teacher diagnosed with inoperable lung cancer turns to manufacturing and selling methamphetamine in order to secure his family's future.
Breaking Bad Quotes
Walter H. White: [On phone at hospital with Skyler looking on] Well yes, I will be sure and pass your best wishes on to everyone. Thank you and goodbye.
Jesse Pinkman: [On phone back at meth lab] Oh yeah. And tell that douche bag brother-in-law of yours to go towards the light.

Jane Margolis: Do you know what this is?
Jesse Pinkman: It's a whole lot of cheddar.
Jane Margolis: This is freedom. This is saying, "I can go anywhere I want. I can be anybody." What do you want to be? Where do you want to go? South America? Europe? Australia?
Jesse Pinkman: Is New Zealand part of Australia?
Jane Margolis: New Zealand is New Zealand.
Jesse Pinkman: Right on. New Zealand. That's where they made "Lord of the Rings". I say we just move there, yo. I mean, you can do your art. Right? Like, you can paint the local castles and shit. And I can be a bush pilot.

Mike Engelberg: [entire Bears team singing] Won't your mother be disgusted when she finds her son is busted, footprint on the dashboard upside down, yee haw! Won't she scream in your ear when she finds you with that beer, grinin' and a stumblin all around yee haw!